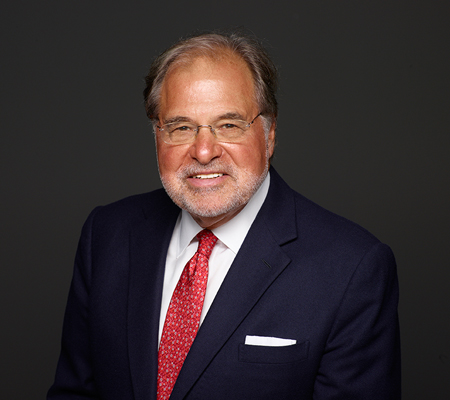 Sanford K. Ain
Principal

202 530-3301

sain@AinBankLaw.com

V-Card
Sanford K. Ain is a principal and co-founder of the firm. He has practiced family law for well more than 45 years and is listed in Woodward White's The Best Lawyers in America, in both the family law and real estate law sections. Ranking Sandy #1 among the Washington, DC area's top divorce lawyers, Washingtonian magazine has written, "Sandy Ain is one of the best divorce lawyers in America and maybe one of the best lawyers, period."
In its "Guide to Civilized Divorce" Town & Country magazine named Sandy as one of the ten best divorce lawyers in America. It commented that "Even in the case of [client's name deleted for privacy] spectacularly public divorce, Ain attempted to keep the show-down as 'dignified and respectable' as possible." His practice also includes real estate law, corporate dissolution and corporate succession.
Sandy has successfully resolved some of the most notable and complex family law cases in the country. While well known for his adept negotiation skills, he is equally respected as a "top-flight" courtroom advocate. His appellate cases have created important precedents in family law in the District of Columbia, Maryland and Virginia.
For many years Sandy has served as lead counsel for numerous high net worth clients in complex trust and estate planning and probate matters. This includes trust analysis and administration, business and wealth succession planning, tax planning, asset preservation, and business valuation disputes with the Internal Revenue Service. Sandy will frequently collaborate with his clients' family counsel and estate and trust counsel in strategically resolving complex estate and trust matters.
National media often call on Sandy for his legal expertise. He is a frequent lecturer, speaker and panelist on family law issues throughout the country. His articles and papers are widely published, and he serves on the faculty of the Houston Family Law Trial Institute at the South Texas College of Law. His Comparison of the Domestic Relations Laws in Maryland, Washington, DC and Virginia is particularly noteworthy.
Sandy is a Fellow of the American College of Trial Lawyers; he is also the president of the District of Columbia Chapter of the AAML in addition to being a Fellow of, and recently serving as counsel to, the American Academy of Matrimonial Lawyers (AAML); Counsel to the National Academy 2001, 2005 and 2006; and Diplomate of the American College of Family Trial Lawyers. Once again in 2014, Sandy was selected by his peers for inclusion as one of The Best Lawyers in America® in the practice areas of Family Law and Real Estate Law, every year since its original publication in 1983.
Additional Details
Georgetown University Law Center, J.D., 1972.
University of Wisconsin, 1969 (B.A., cum laude)
District of Columbia
Maryland
Virginia
United States Supreme Court
+
Professional Affiliations
Faculty member, Houston Family Law Trial Institute at South Texas College of Law
American Academy of Matrimonial Lawyers, fellow (2000 – present), counsel (2001, 2005, and 2006)
District of Columbia Chapter (AAML), president
American College of Trial Lawyers, Fellow
American College of Family Trial Lawyers, Diplomate
Laws.com: In A City Grounded In Law, One Rises Above The Rest.

Woodward White's The Best Lawyers in America, for family law and real estate

Washingtonian magazine DC area's best divorce lawyer